Your Winter Wedding

By now the are many brides who, during this scorching summer that has just begun, are caught up in planning a magnificent winter wedding. In recent years, getting married in winter has become a real fashion and more and more couples are choosing to get married in the cold season.
The cold season has its charm and we tell you why it is beautiful to get married in winter.
If you want to amaze your guests ,it is quite rare to attend a wedding that is celebrated in winter, therefore, it will definitely be the wedding that will remain most in the memory of the guests.
5 Good reasons to get married in winter
1) Winter coincides with the Christmas season, which fills the air with magic. Your event will surely be invaded by this festive air;
2) In winter you are less prone to unforeseen events; you already know that you will have to look for a location that can accommodate you indoors. Villa Al Rifugio with its spacious and air-conditioned "Villa" Hall is the perfect location;
3) The silent landscape and maybe even the snow will help make the photographs in your wedding album unique. Villa Al Rifugio surrounded by nature, offers a unique setting;
4) Winter wedding dresses have all the charm of fairy tales, accompanied by warm fur capes and long gloves;
5) Winter menus also have their charm, the chefs of Villa Al Rifugio, always careful in choosing local and seasonal products will offer a unique menu;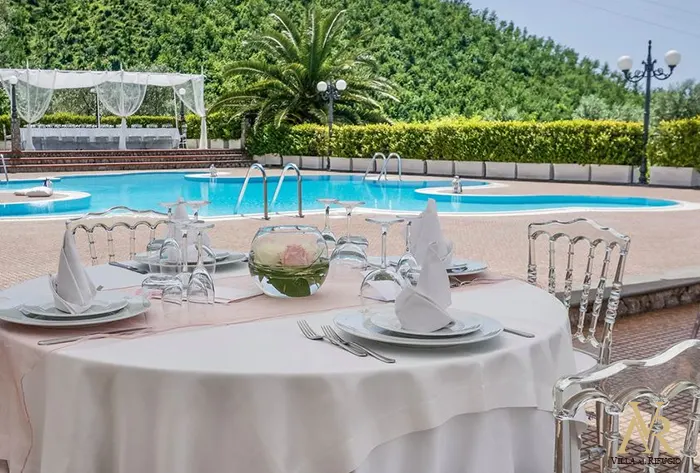 Ask for a quote
To visit our facility, reservations can be made at the following numbers: Phone: +39 089 34 50 97 (B&B – Villa al Rifugio Wedding) Phone: +39 089 34 43 65 (Ristorante Al Rifugio)
You will be guided by our experienced wedding planner, who will make your dream come true.
Villa al Rifugio is open every day including Saturday and Sunday.