Villa Al Rifugio buffets

Buffets should provide a preview of the actual meal by delighting guests' palates and giving them a foretaste of what awaits them later. These are, of course, appetizers and hors d'oeuvres, the ultimate calling card of a lunch or dinner party.
Fisherman buffet
The freshness of the products used, results in a unique and scenically attractive buffet. The highest quality products and a trained staff, will provide your guests with an excellent gastronomic offering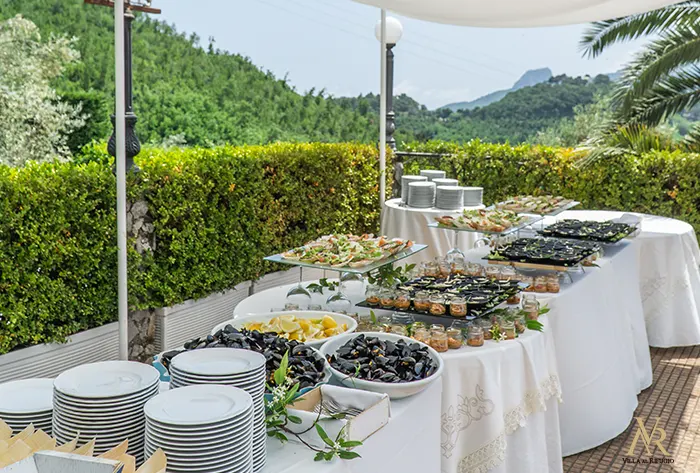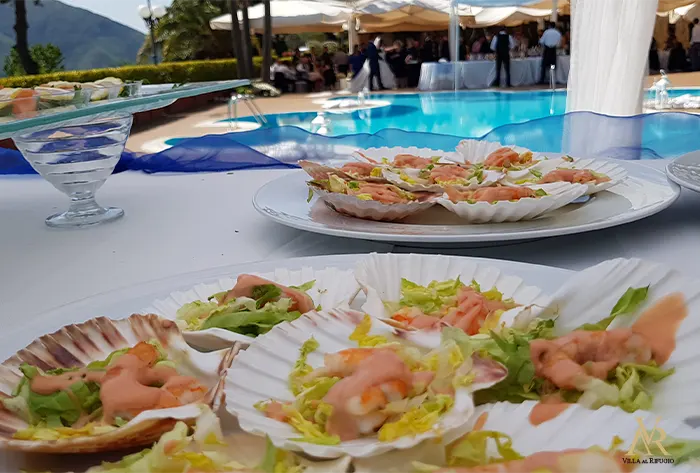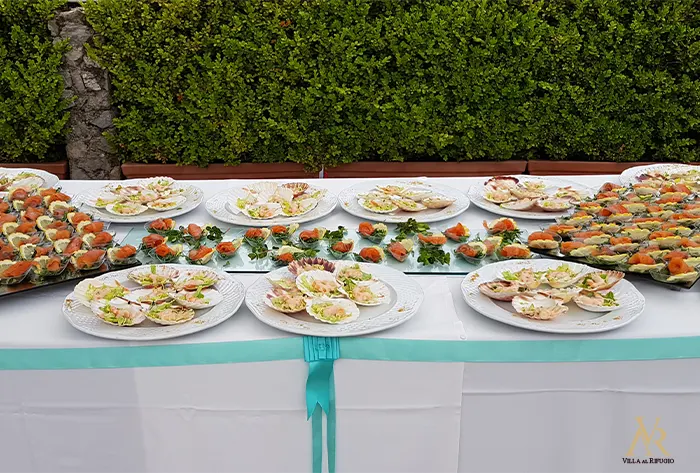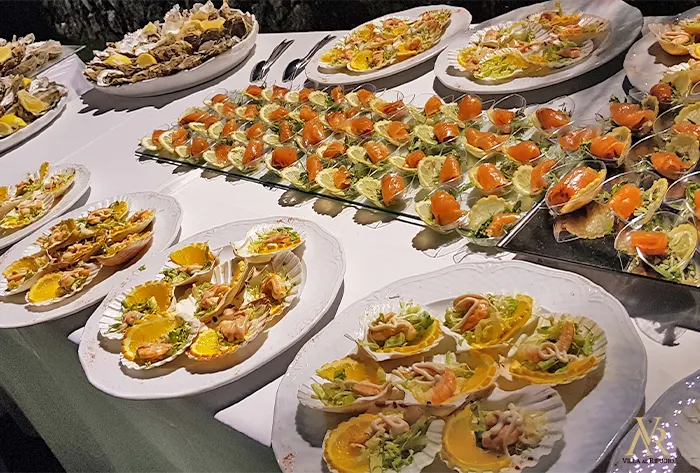 Dairy Buffet
Couldn't miss…. the Cheesemaker's Buffet that reproduces the goodness of our land.
There are various ways to present a cheesemaker's corner in an original way: if the wedding will take place outdoors, it is possible to do so with natural materials such as wood, for example, with maxi cutting boards surrounded by herbs, fruits and flowers that recall the same ones that the bride will have chosen for her bouquet of flowers; or in the hall you can make use of colored glass or slate cutting boards.
NEW: Caciocavallo impiccato corner, roasted chestnut cart.
A true explosion of flavors for the palate of your guests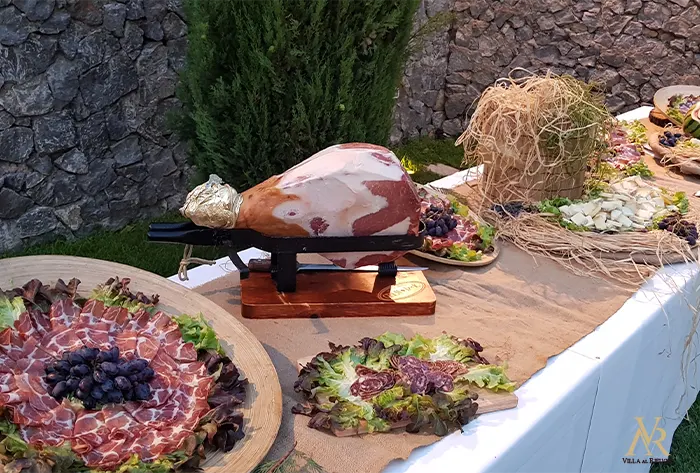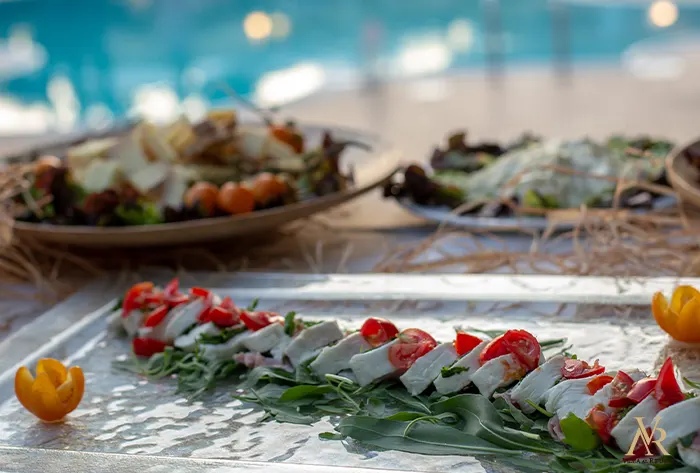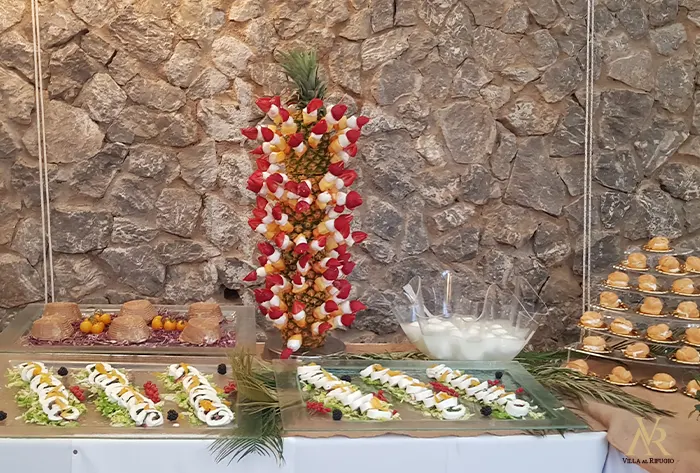 Fruit Buffet
Chefs with proven experience will amaze you with their creations
Our wait staff specializes in fruit flambé.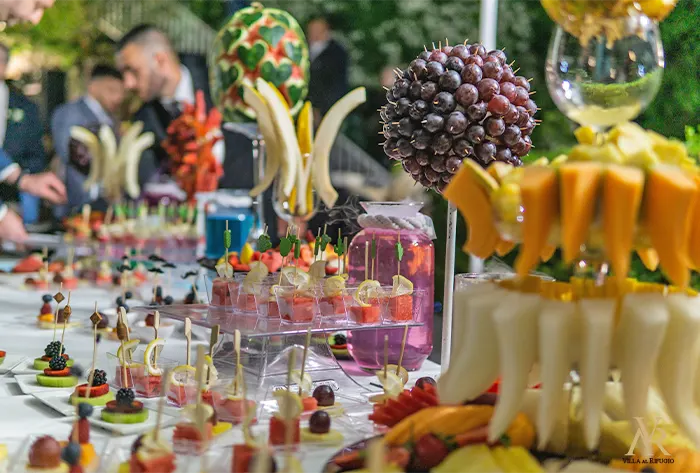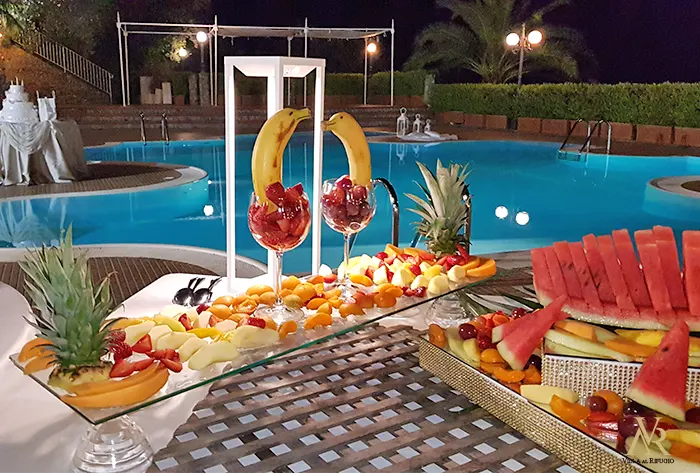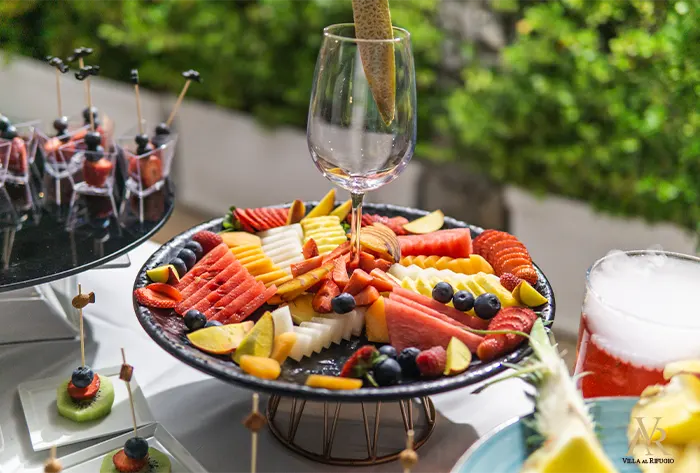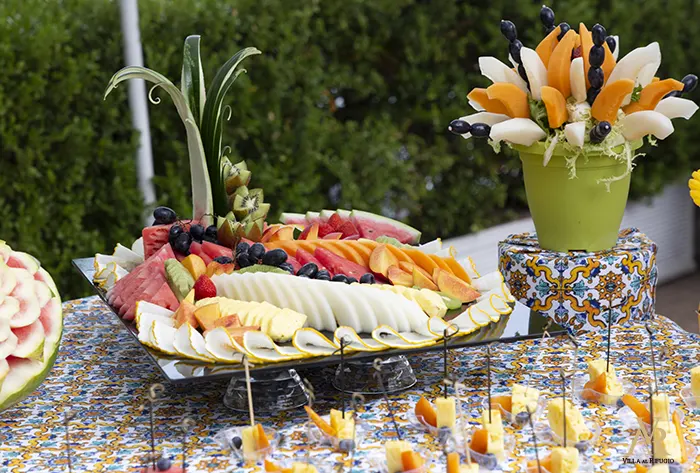 Buffet Desserts
Made by our pastry chefs with their buffets, you can add some variations to the desserts by adding , crepes and freshly made zeppole covered with a chocolate fountain.
Finger Food
Never trivial, our buffets, are always enriched by various finger foods (dishes characterized by being eaten without the help of cutlery and possibly in one bite), prepared by our chefs.