Villa Al Rifugio
The oasis of your events!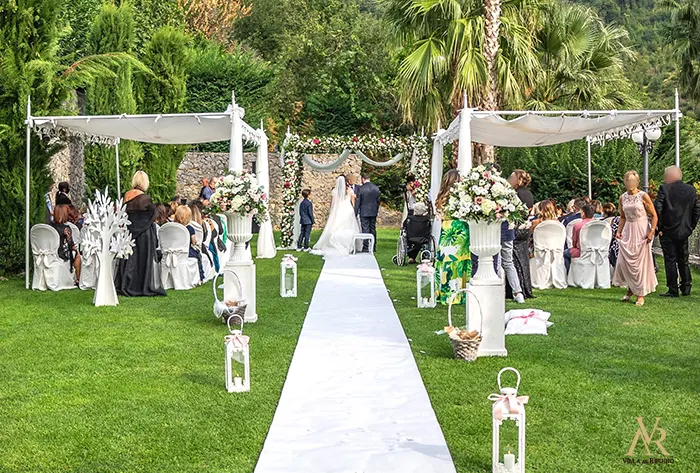 Villa Al Rifugio is characterized by the elegance and refinement of its furnishings, as well as its delicious cuisine based on the high culinary tradition of Campania region. Your wedding in this location will have an extraordinary result. Externally, you can use the beautiful spaces of the gardens and terrace for a relaxed and romantic reception during the warm season, a large swimming pool with a panoramic solarium and an exclusive setting for your outdoor reception.
The hotel accommodation service is completed with splendid and comfortable rooms. In fact, convivial dinners and private banquets are organized there.

Wedding e Meeting

The refined elegance of the spaces makes Villa Al Rifugio ideal to make the day of your wedding unforgettable. Villa Al Rifugio Wedding - Cava de' Tirreni offers large spaces for events of all kinds: meetings, conferences, debates, weddings with its three large halls Sala Dafne – Sala Belvedere – Sala Afrodite. Villa al Rifugio located in Cava de' Tirreni has a large hall used to also organize events and meetings of all kinds: rallies, debates, musical, theatrical and similar performances. Its location allows you to reconcile the beauty of the landscape and the availability of large spaces to make your event memorable. From its spacious gardens you can admire the beauty of the city of Cava de' Tirreni and Vesuvius. Just minutes from the highway for easy access to Naples, Salerno and the Amalfi coast.

Wedding services
---