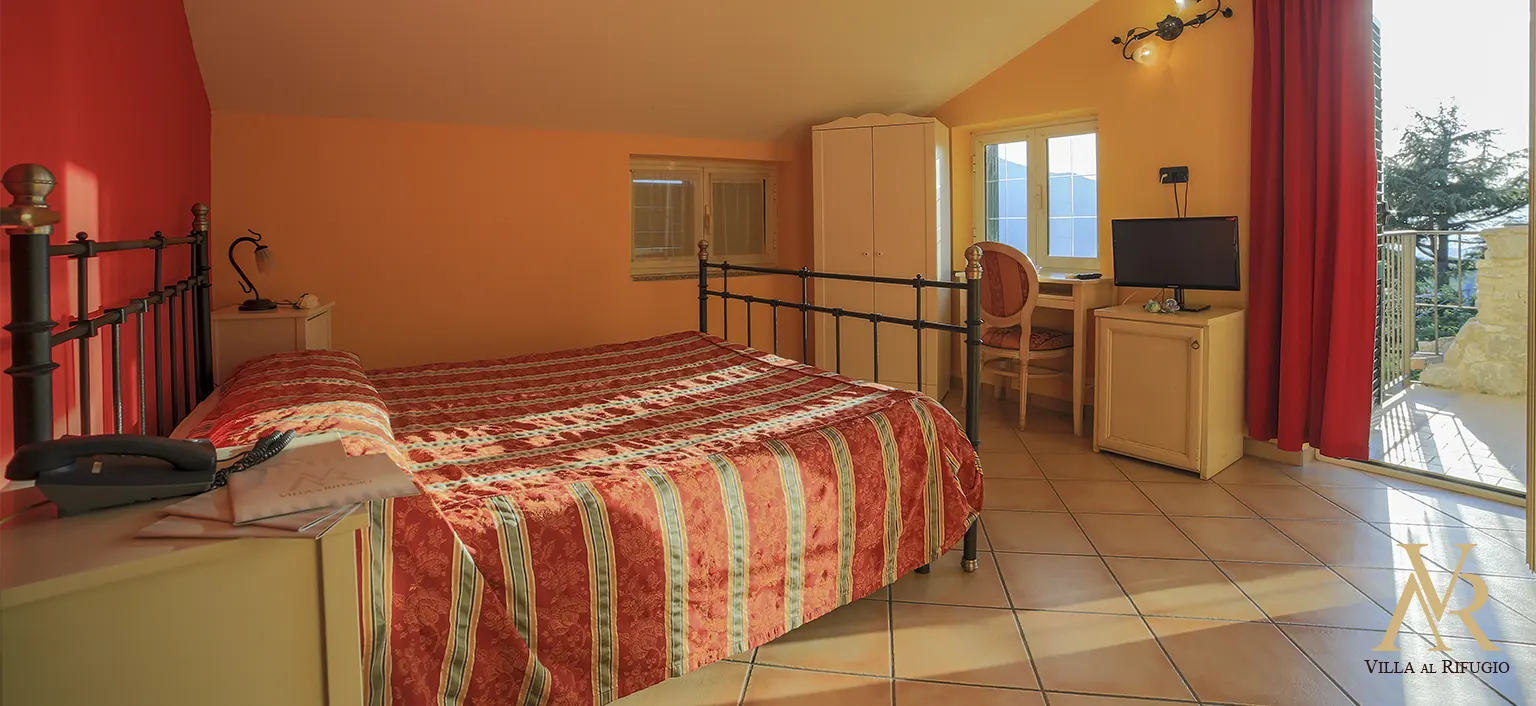 Bad and breakfast rooms
Extremely elegant and spacious, the rooms at the Sorrentino Lucia and Milito Patrizia room rentals are designed to satisfy even the most demanding guests.They are all equipped with: air conditioning, ADSL modem connection, PC outlet, satellite TV, minibar, hair dryer, and direct dial telephone. Room Service.
The bed & breakfast is developed in a recently built structure, the rooms are all new equipped with all comforts. It is nestled in the green Metelliane hills and overlooks Cava de' Tirreni. From most of the rooms it is possible to admire the enchanting panorama and Vesuvius.
The structure has an agreement with two Restaurants , one inside the structure Villa al Rifugio and one outside 1 Km away Braceria Al Rifugio Restaurant where you can enjoy different specialties Pizzas, grilled meat, Restaurant service.
Both restaurants are air-conditioned.
Treatment: full board/half board
Service: buffet service (Breakfast)
The kitchen is available to develop customized menus for vegetarian guests or those with food intolerances (to be reported when booking).
Facilities – bad and breakfast rooms
The structure has a large swimming pool, with solarium adjacent to it, with the possibility of using the large gardens around it that are spread over several floors.
Villa al Rifugio offers also Bar Service where drinks and aperitifs can be consumed.
Important: the final ages are understood to be for years not completed at the time of the stay; it is obligatory on arrival to present documents certifying the identity of all members of the reservation, including minors of any age, in accordance with Article 109 of the Consolidated Text of the Laws of Public Security; failing this, the structure will apply the discount of the higher age group.
CHECK IN: By 2:00 p.m. on the day of arrival.
CHECK OUT: By 10:00 am on the day of departure. BABY: 0/2 years, free in own crib or in bed with parents.
PETS: Allowed if small size.
GROUPS: For groups of several people possibility of reserved rates or special discounts.
For any needs or information, please fill out the fields below to send us your request.
Contattaci per maggiori informazioni 089 345 097